7. Their behavior is unstable.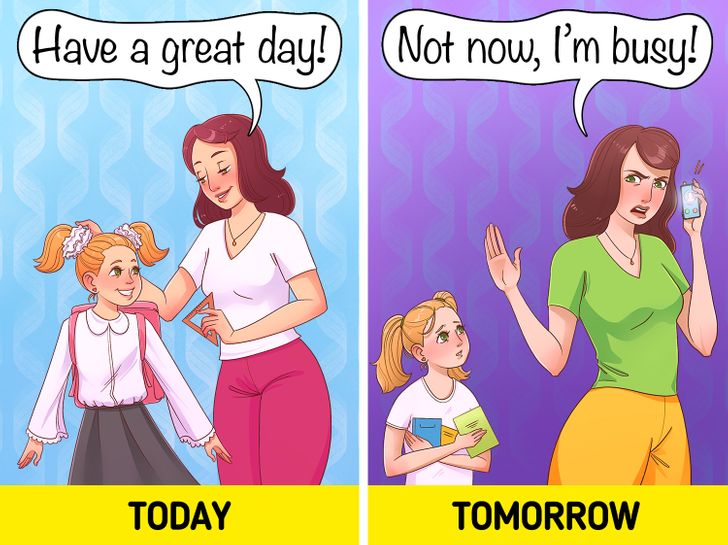 Emotionally immature parents and their emotions are easily influenced by other people or other external factors. Their mood might change often, as well as the way they interact with their child. They might be very involved in their child's life for a certain period of time and then suddenly become more disinterested and reserved.
Do you recognize someone's parents in any of the above situations? How do you think it can affect children? What would your advice be on how to work on emotional intelligence?
Source : Bright side