2. Personal space is sacred to every person. And people who get closer to us, want to be liked by us.
Subconsciously, people want to be physically closer to the people they like and keep their distance from those who they dislike. This pattern of behavior is connected to the urge to protect our personal territory from "predators," which was common for people at the dawn of time.
Signs like tilting the head toward the person or moving the body to face them indicate that this person isn't indifferent to the person they're talking to.
3. When you're talking with someone, look at this person's feet. The direction they point to may reveal a lot.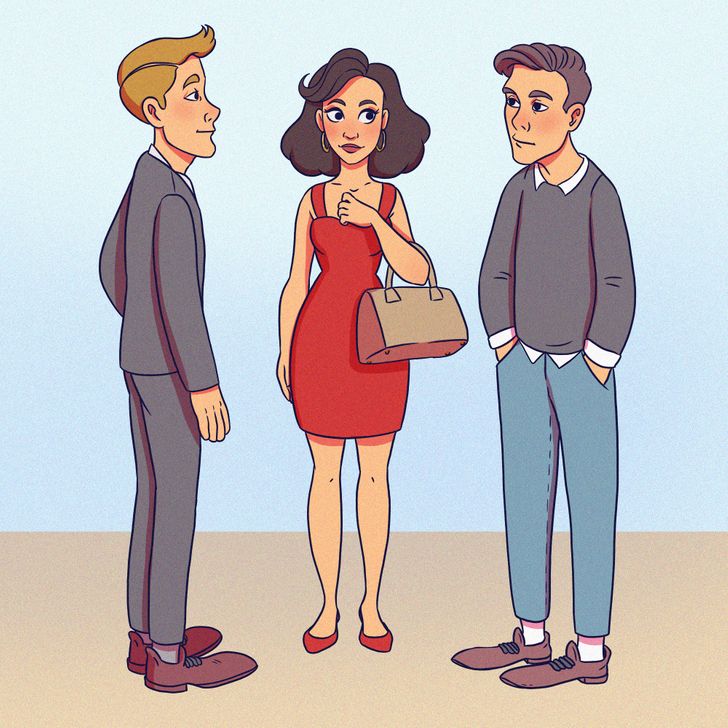 One of the sure signs, when it comes to body language, is the direction that the feet are pointing. If a person is talking to someone else, but their feet are pointing at you, they subconsciously want to get your attention. It's interesting that this sign usually appears first — at first a person moves their feet toward the person they like, and only then do they show all other signs of sympathy.
Continue Reading …
OPEN NEXT PAGE TO SEE MORE